We have developed a strong working relationship with a solid team of experts who are available for copyediting and subject matter consultation. They are all native English language speakers from the United Kingdom, the United States, Australia, or Canada, and not only are qualified as copyeditors but, in many cases, are also subject area experts.
Some of the Copyediting Team Members
Amanda A. Morgan



Amanda Morgan has a master¡¯s degree in history from the University of Hawai¡®i and has completed shorter trainings in medical editing, disaster public information, historic preservation research, and document layout and design. She has 15+ years of experience editing for academic book and journal publishers, nonprofit and international organizations, newspapers, small businesses, and individuals. Key strengths include working with authors whose first language is not English and adapting academic and technical language for a general audience. She is an Adobe certified expert in InDesign CS6 and speaks fluent German and basic Spanish. She has worked with New Bridge Translation since 2009.
Annie Belt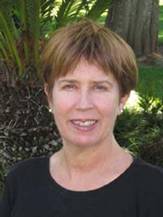 Annie Belt holds a bachelor¡¯s degree in politics and a master of science degree in mass communications and has worked as a writer or editor for nearly 30 years. She has experience writing and editing for newspapers and magazines, as well as working on trade and text books in the corporate, government, and academic sectors. She has worked for the university presses of Cambridge, Columbia, Harvard, Oxford, and Stanford, as well as the American Bar Association, Anselm Academic, Berrett-Koehler, New Press, RAND, and Reed Elsevier. Clients also include Web and journal publishers, independent authors, and graduate students (dissertations edited for clarity and style only). She has worked with New Bridge Translation since 2009.
Chris Carter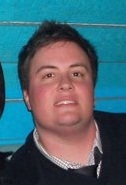 Dr. Chris Carter earned his doctorate in cellular and molecular biology from Georgia State University. He is an experienced medical writer in several areas, particularly rheumatology and oncology, and a member of the American Medical Writers Association. He also has extensive training in large animal surgery and gene therapy. In addition, he has nearly 20 years of copyediting experience in areas including biochemistry, botany, chemistry, ecology, medicine, oncology, pharmaceuticals, physiology, rheumatology, surgical techniques, and zoology. Manuscripts he has edited have appeared in top-name American journals such as Cell, Journal of Biological Chemistry, Journal of the American Chemical Society, Molecular and Cellular Biology, and Oncogene, as well as numerous international journals. He has worked with New Bridge Translation since 2006 and has copyedited many academic papers and some books, including Food Safety in China: A Comprehensive Review (CRC Press, 2014).
Clare Cordero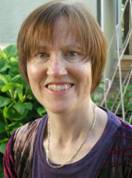 Clare Cordero received her graduate qualification in library and information science from the University of New South Wales, Australia, and has more than 20 years of experience as an information professional. She has worked on a variety of copyediting and proofreading projects including books, essays, journal articles, reference lists, reports, technical proposals, and websites. She has experience in copyediting as well as substantive and developmental editing. Her areas of expertise include academic and technical editing in the fields of engineering, atmospheric sciences, biotechnology, general sciences, and social sciences, as well as editing of reports for managers and consultants. She is familiar with a range of style guides including the Chicago Manual of Style, Publication Manual of the American Psychological Association, and American Medical Association Manual of Style. In addition to editing, she has held positions as a library manager in a research library in Melbourne, Australia, and a program manager at Stanford University in California. She was named manager of the year by the Australian Library and Information Association. She has worked with New Bridge Translation since 2009.
David Couzens



David Couzens studied geophysics at the University of Washington, where he earned a master of science degree while working in the space physics research group. He holds bachelor of science degrees in physics and nuclear engineering from the University of California at Santa Barbara. A one-time NASA scientist, he taught college-level physics and astronomy and served as production editor for the Annual Review of Astronomy and Astrophysics, Annual Review of Earth and Planetary Sciences, and Annual Review of Fluid Mechanics before dedicating himself to freelance editing. He specializes in math-dense and technical material in the physical sciences, engineering, and mathematics, ranging from professional journals and textbooks (high school through graduate level) to multimedia products and websites. His nearly 30 years of editing experience includes online editing, project management, creation of style guides, substantive and developmental editing, editing of test materials and works prepared in TeX and LaTeX, and recruitment, training, and evaluation of copyeditors. He has worked extensively for authors whose native language is not English. He has worked with New Bridge Translation since 2007.
George Olson



George Olson holds a bachelor¡¯s degree in economics and psychology and a master of education degree from the University of Victoria in Canada. He has also completed 2 years of postgraduate study in intellectual property law at the University of Technology in Sydney, Australia. He has worked as a technical copyeditor in East Asia since 1999, dealing with patent protection as well as editing and proofreading journal articles on many technical subjects. His areas of expertise and experience include alternative energy, the automotive industry, biochemistry, electronics, geology, and steel production. He has nearly 20 years of experience in the field and has worked with New Bridge Translation since 2007.
Gregory Mavrides



Dr. Gregory Mavrides earned his doctorate in social psychology from Columbia University and received 6 years of post-graduate training at the New York University Psychoanalytic Institute. He is a highly experienced psychologist, mental health forensic expert, healthcare administrator, and academician, as well as a Microsoft certified systems engineer and trainer. In 1994, he was awarded the first annual teacher-of-the-year award by the graduating class of Barry University in Miami Shores, Florida, and he is listed in Marquis Who¡¯s Who in the World, Who¡¯s Who in Science and Engineering, and Who¡¯s Who in Medicine and Healthcare. He has presented and published numerous articles in the field of mental health over the course of his more than 30-year career, and in 2006 he was appointed to the editorial board of the American Psychological Association. From 2003 to 2008, Mavrides was a professor at Hainan University, where he taught psycholinguistics and western literature in the master¡¯s degree program in linguistics. In January 2007, he was presented with Hainan Island¡¯s Coconut Commemorative Award for his contributions to the university and the community. He has many years of copyediting experience, and his areas of expertise include healthcare, mental health, medicine, forensics, pharmaceuticals, management, and computer technology. Since 2005, he has copyedited many commercial and technical documents as well as academic papers for New Bridge Translation, where he was the company¡¯s first professional copyeditor.
Jay Gregory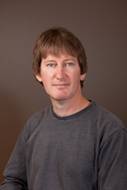 Dr. Jay Gregory earned his doctorate in physical biochemistry from the University of Tennessee, specializing in spectroscopic methods, particularly nuclear magnetic resonance, as applied to the study of enzyme structure and function. He served for 3 years as an assistant professor of chemistry and biology at a small college in the midwestern United States, and an additional 7 years teaching at various other institutions. He served as assistant scientific editor for Phytochemistry, helping authors from across Asia to develop publication-quality manuscripts. He also has more than 10 years of experience as a senior technical writer and editor at Life Technologies, Inc. He has published peer-reviewed research in a number of journals, including Biochemistry, the European Journal of Biochemistry, and the Journal of Biological Chemistry, and has reviewed grant proposals for the National Science Foundation. He has worked with New Bridge Translation since 2007.
Linda Foust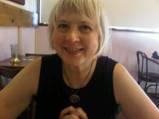 Linda Foust earned a bachelor¡¯s degree in political science and a Juris Doctor (law degree) from the University of California at Berkeley. During law school, she was Supreme Court editor of the law review, and she practiced as a business litigator for 9 years. Since 1986, she has worked as a publisher, writer, editor, proofreader, and indexer. She has published three nonfiction books (¡°how-to¡± books and a cookbook), numerous nonfiction articles, and a selection of short stories. Her editing and proofreading experience includes advertising copy, business plans, general nonfiction, graduate school applications, legal briefs, mathematics workbooks, newsletters, novels, PhD theses, and scholastic books. She has also worked for a Web-based proofreading firm. She has worked with New Bridge Translation since 2009.
Lisa Carlson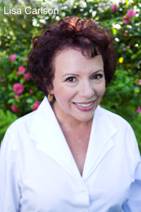 Lisa Carlson has a bachelor¡¯s degree in French and anthropology from New York University; she has also studied anthropology, film, and semiotics at Jussieu in Paris and journalism at University of California, San Francisco. She is an editor, writer, and instructional designer for major corporations, the high-tech industry, advertising agencies, marketing companies, the healthcare industry, and academia. She writes and edits for the Web and has founded and written newsletters, edited and ghostwritten books on a variety of topics, and helped new authors complete fiction and nonfiction books. She speaks fluent French and Spanish and translates into English, her native tongue. She has traveled extensively and works onsite or from her home office in Oakland, California. She is a former chair of the Bay Area Editors¡¯ Forum in San Francisco and co-chaired the National Writers Union Biztech Division. She has worked with New Bridge Translation since 2008.
Lisa J. Smith



Lisa J. Smith received her bachelor¡¯s degree in semiotics (modern culture and media) from Brown University in 1989, and completed coursework for a master¡¯s degree in history at New Mexico State University during 1991¨C1994. While at New Mexico State, she was a staff editor of graduate-level papers in computer science and artificial intelligence for the Computing Research Lab. From 1995 to 1998, she edited legal textbooks and journals at Massachusetts Continuing Legal Education in Boston. From 1998 to 2003,she was a manuscript editor at Decision Resources in Waltham, Massachusetts, collaborating with analysts to develop industry reports on pharmaceuticals (including in the fields of cardiology, infectious diseases, and oncology); information technology; the food, chemical, and process industries; and telecommunications. Since 2003, she has provided a variety of editorial services, mainly in the health care and medical education fields, for organizations including the Society for Neuroscience, New York Academy of Sciences, Health Matters Communications, Draft FCB Healthcare, Medi Media Managed Markets, Sterling Publishing, Cline Davis & Mann, and Watson-Guptill. She has worked with New Bridge Translation since 2008.